G47815-18-Giorgio Fiorelli Boys Suit-Ink Blue
This tuxedo is a men's formal attire essential for any special occasion. An attention to detail with satin on lapels, buttons, pants and pockets.
Product Description
Wool suit has a classic and sophisticated look. Boy's clothing features impeccable style combined with high quality material & tailoring.
Brand
Giorgio Fiorelli
SUPER 150'S POLY-RAYON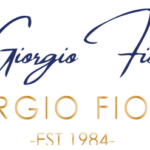 | | |
| --- | --- |
| Style | Boy's Suit Vest |
| Size | 36L/30Waist, 36R/30Waist, 36S/30Waist, 38L/32Waist, 38R/32Waist, 38S/32Waist, 40L/34Waist, 40R/34Waist, 40S/34Waist, 42L/36Waist, 42R/36Waist, 42S/36Waist, 44L/38Waist, 44R/38Waist, 44S/38Waist, 46L/40Waist, 46R/40Waist, 48L/42Waist, 48R/42Waist, 50L/44Waist, 50R/44Waist, 52L/46Waist, 52R/46Waist, 54L/48Waist, 54R/48Waist, 56L/50Waist, 56R/50Waist |